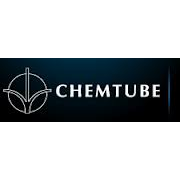 BRIEF INTRODUCTION
Chemtube (M) Sdn Bhd commenced production in February 1998 with the primary aim in specializing in precision plastic extruded products for the automotive and general OEM industries.
The major strength of Chemtube is in our ability to meet customer demands, both in volume and quality. Chemtube's highlight is our reliability in supplying quality products and service and our quick response to customer's request.
Chemtube is committed to produce, maintain and constantly improve our standard in the quality of products and services as we march into 21st century. All aspects of our operation are structured to meet these objectives.
MISSION and Quality Policy
Mission
Strive to be a world class manufacturer of precision extruded plastic products for the automotive and general OEM industries.
Quality Policy
Since inception in 1998, Chemtube was accredited with ISO9001:2000 Quality Management System from UKAS and TS 16949:2002 by TUV (Hessen) Germany in year 2004. These policies have made Chemtube one of a leader to commit strongly on customers satisfaction, regulatory and statutory requirements of the industries.
The company has adopted ISO/TS 16949:2009 as a platform for:-
Defect prevention
Eliminate variance and wastage
Continuous improvement in quality, and
On-time delivery to enhance customer satisfaction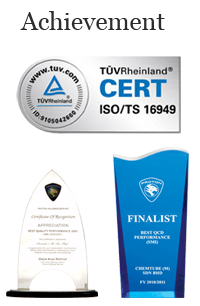 OUR FACILITIES
RESEARCH & DEVELOPMENT
In order to meet our target of manufacturing precision, quality, innovative and cost effective products; the Company has embarked on a mission to invest in key people, reliable and state of the art equipment using latest technology and manufacturing processes that will not compromise on quality and cost.
We constantly monitor the international technological trend to upgrade our equipment and people to meet the challenging demands of customers.
Our plant is equiped with the following machines:
QUALITY CONTROL
The on-line tube dimensional control, computerized data acquisition and analysis, failure analysis, CMM inspection and periodical independent laboratory testing enables us to manufacture the correct products for the market place and respond to our customers needs.
Testing Facilies: CMM for coordinates, Tensile Strength Tester, Leak Tester, Moisture Analyser, Burst Test Machine, Ageing Ovens, Dual Axis Tube OD Scanner, On-line Tube Dimensional Controller and Video Measuring Machine.